Our Approach
Methodology

Nomi Network is a vital nonprofit economic development agency fighting human trafficking in India and Cambodia. We work in areas where trafficking is prevalent to provide training and job opportunities, workforce and community development services, and products made by our trainees for brands aiming to develop a more ethical and transparent supply chain.

We believe that changing one person's life can change the world. If you have ever skipped a stone across water, you will recall how it created ripples that spread out across the water's surface. At Nomi Network, we believe our ripple effect begins with the women that we train and the organizations with whom we partner. By training one woman, we are teaching her to make choices that dramatically impact the local economy and social structures. We provide her with skills to become financially independent, legal services to aid her and her family, scholarships for her children, and micro-lending skills to open her own small business.
Our Solution
Vocational Training and Job Placement
Our basic curriculum teaches survivors and at-risk women not only sewing and manufacturing skills, but also addresses basic literacy, mathematics, financial planning, and micro-finance so that they can enter the workforce and have agency, both individually and as a community. The women we train also have upward mobility to learn additional skill sets, allowing them access to jobs in fashion manufacturing, small business, and entrepreneurship. Specifically in India, this curriculum addresses and breaks down caste and religious barriers between different groups.
Partnerships and Capacity Building
Our advanced curriculum equips nonprofits and social enterprises that have production capacity with key fashion manufacturing skill sets like product pricing, retail merchandising, trend forecasting, product development, and so on. Our specialty is providing one-on-one technical assistance, production assistance, and mentorship to local entrepreneurs that lead social enterprises employing survivors and women at-risk of human trafficking.

As a result, these social enterprises develop and sell more products in the global marketplace, improve retail relationships, and grow their staff while simultaneously improving standards. Recently, a survey conducted by the Asian Development Bank showed that our scores were top tier for delivering impact. Through our programs, our partner organizations have gained additional training and technical skills, an opportunity to co-produce products, and access to distribution support.
Featured Program Participants
Building Ethical and Transparent Supply Chains
We work with socially conscious retailers by making high quality products for their consumers. Through this symbiotic relationship, we are able to create more employment channels for vulnerable women and retailers have access to a transparent labor force.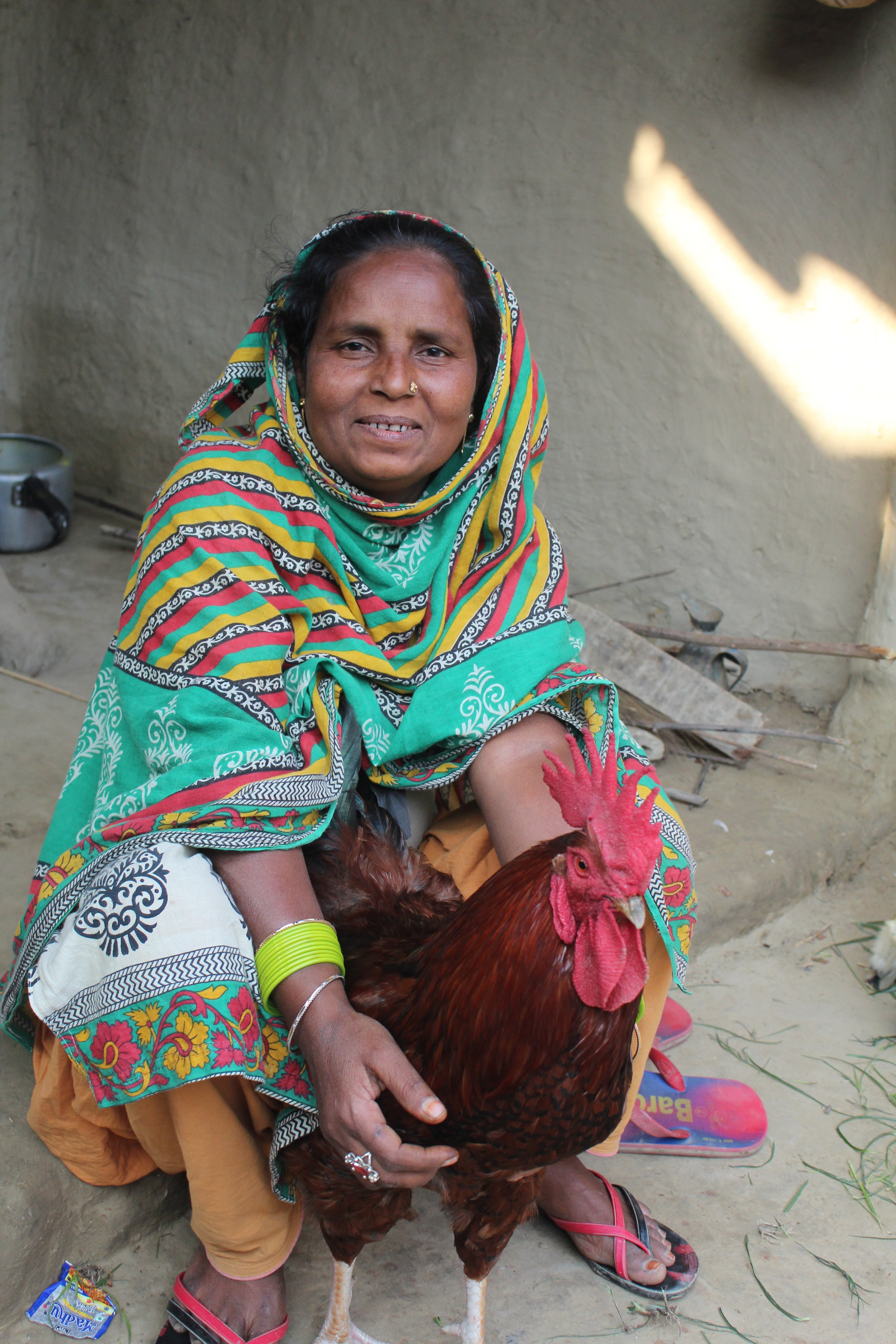 Job Creation and Training, India Case Study
Naj is a survivor of intergenerational prostitution. Her parents were involved in sex trafficking as their main profession. Upon getting married, Naj was trafficked by her in-laws and was trapped with no options until her mother-in-law died. She then escaped from prostitution, fighting to give a better life for her daughters and son. In 2013, she joined Nomi Network's program with her younger daughter, Dara. With Nomi Network's support and training, both of them gained the confidence to develop become financially independent and stand up for themselves. Naj and Dara were overcoming the cultural mindset and gender bias that women were incapable of amounting to anything without a man supporting them and that their proper place was in the home. They both excelled in the training and Dara is now a logistic support staff at Nomi Network's India Office and Naj has continued to work part-time as one of our sewers. Most importantly, both have diligently saved in order to start their own businesses. to purchase her own sewing machine in 2015.

In 2015 Naj purchased her own sewing machine and in February 2016, she started a chicken business. She began purchasing chickens from a local market in small quantities, but with the positive market feedback, she began ordering more chicken in bulk from a nearby town. She sells her product locally earning 10,000 rupees per day. The average semi-skilled worker in the village earns at most 200 rupees per day. She has hired 6 employees to help manage her business.

Naj's incredible story of perseverance demonstrates how Nomi Network's curriculum can produce community and social transformation through economic empowerment.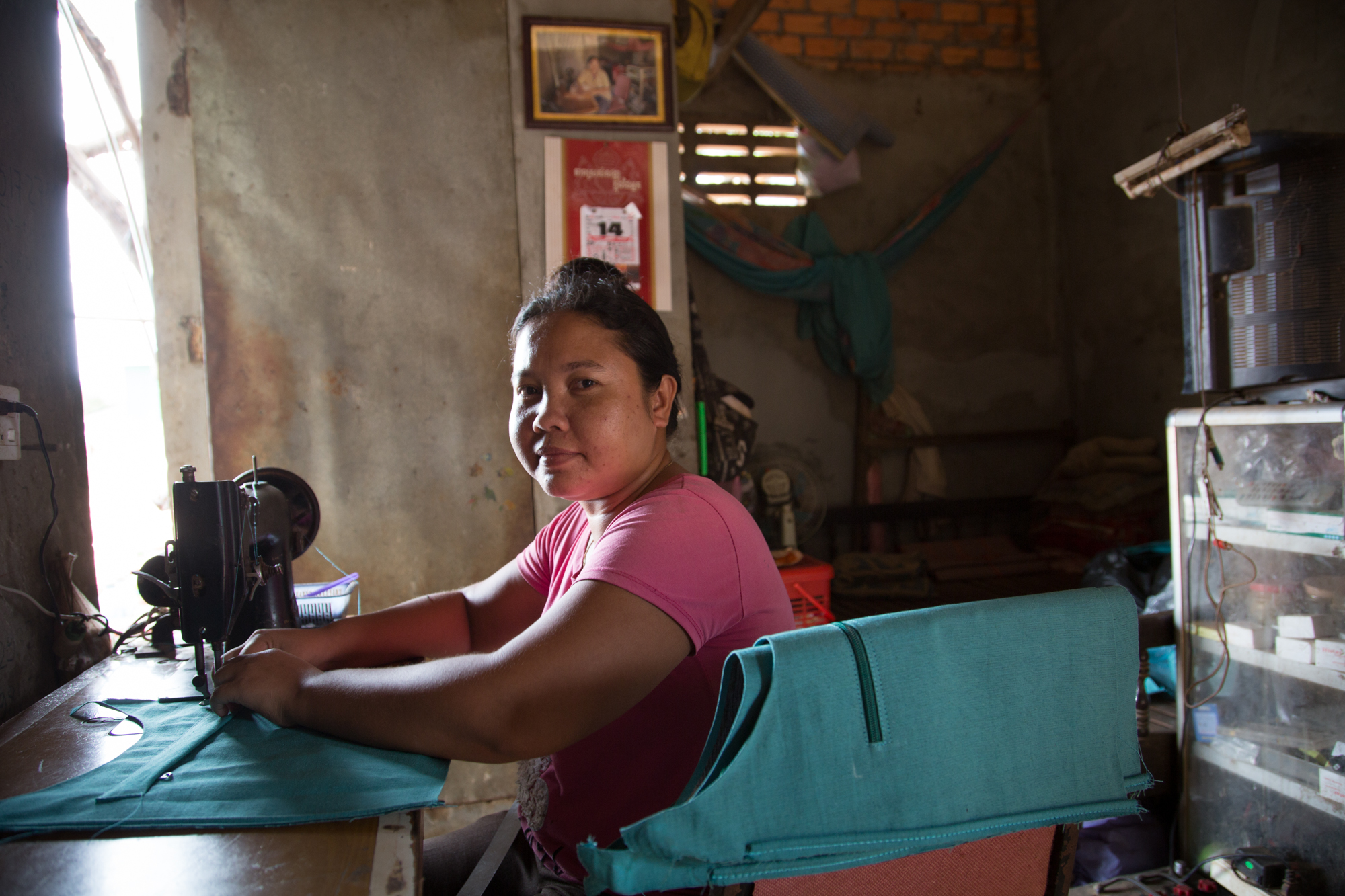 Capacity Building and Market Access, Cambodia Case Study
In 2009, Nomi Network began working with a local social enterprise and training center in Phnom Penh whose mission is to provide transitional jobs for survivors and women at risk of sex trafficking. Through our partnership, Nomi Network designed and developed a product line made by survivors, which Nomi marketed globally. The women receive competitive wages and medical care. All proceeds from Nomi Network's product sales are invested in improving benefits, training, and career development programs for these women,, as well as capacity building and market access for the social enterprise. Prior to receiving Nomi Network's technical assistance and initial order of bags, the enterprise had been planning to shut down due to insufficient product demand coupled with the downturn in the garment manufacturing industry. This would have resulted in 23 women losing their jobs. Our initial order allowed them to keep their doors open and keep their women employed. By 2011, as a result of Nomi Network's marketing efforts there was an increased demand for Nomi Network bags and our partner was able to increase the number of survivors employed to 80 individuals. In 2012, Nomi Network was able to help this social enterprise secure an order from Walmart, one of the largest retailers in the world.